Welcome party for Dr. Honda
Published: Saturday, 20 April 2019
We had a welcome party for Honda-san, and enjoyed fresh sashimi, dried mullet roe, beer, Japanese sake... etc.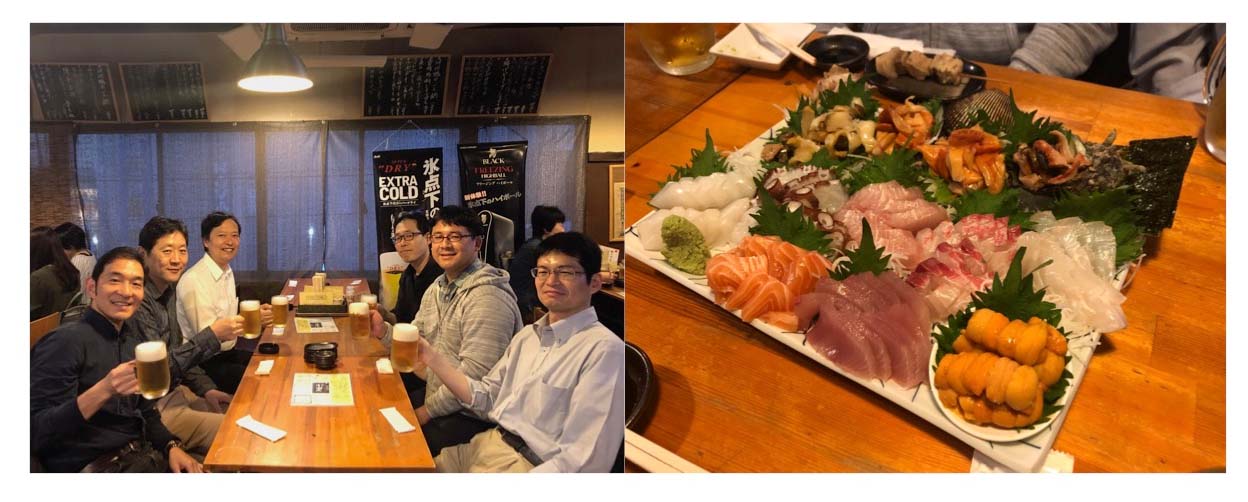 Farewell party
Published: Wednesday, 06 March 2019
We had a farewell party for Dr. Ota. We enjoyed a variety of cocktails and delicous foods. We wish all the best for his future endeavors.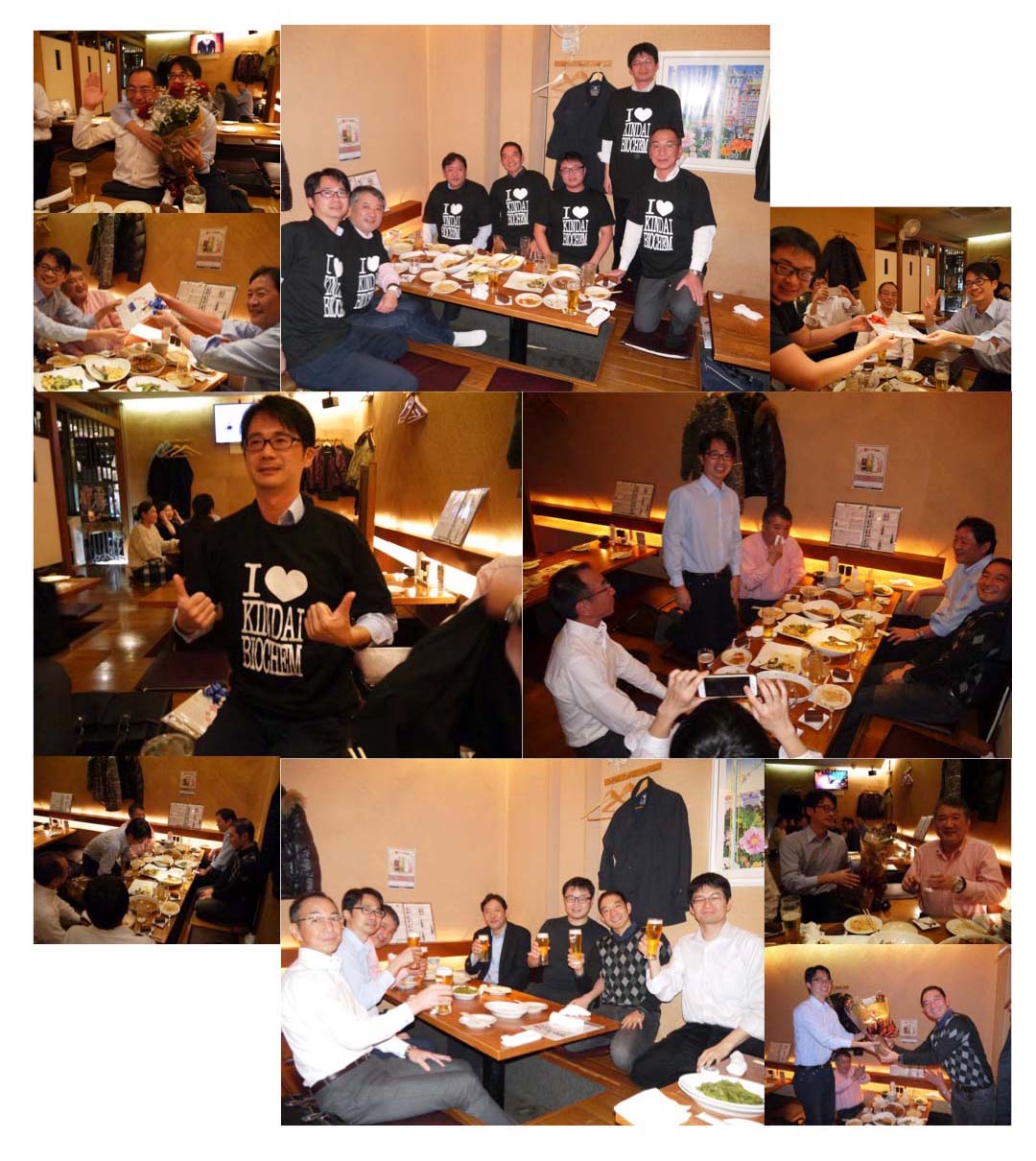 Holiday party 2018
Published: Monday, 17 December 2018
We enjoyed authentic Brazilian churrasco dishes, fresh vegetables including palm shoots, wine, beer, Caipirinha and great service at Barbacoa Churrascaria Shinsaibashi.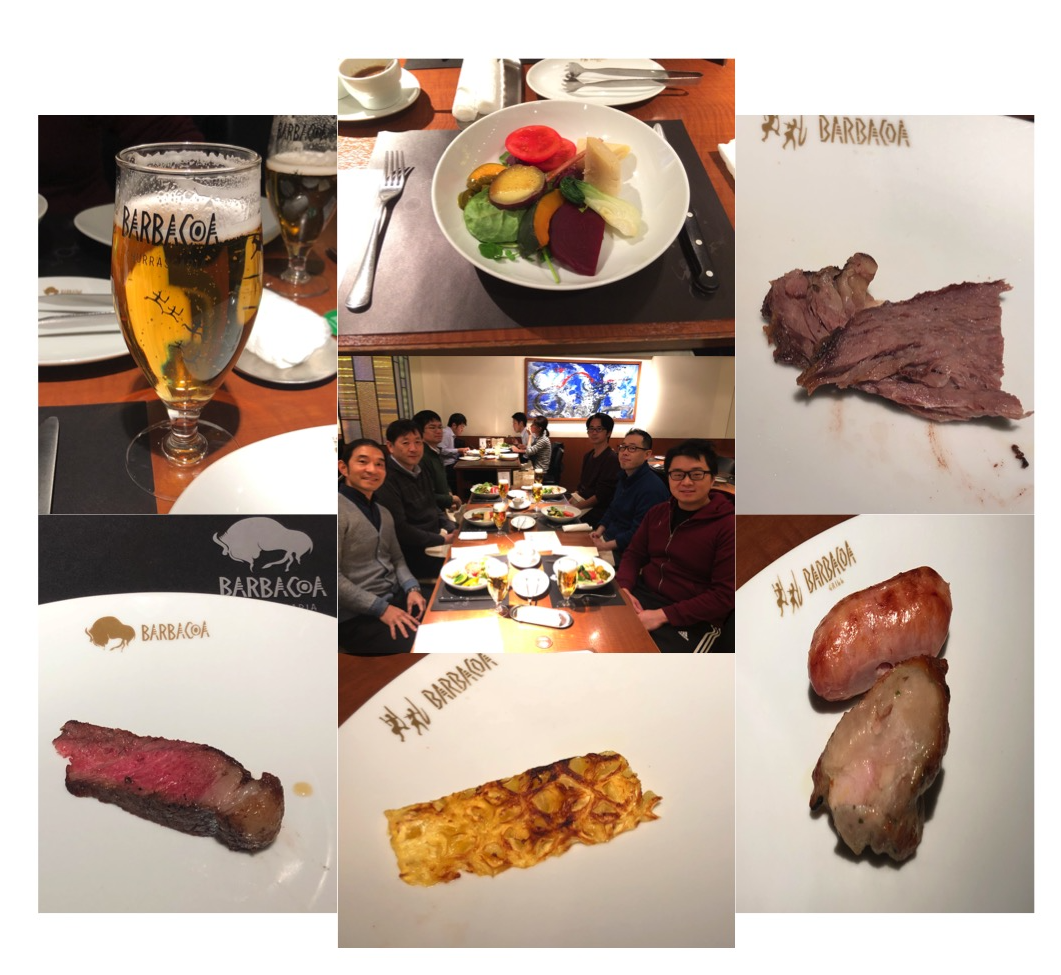 The 3rd EXPO Relay Marathon in Osaka Expo Park on Jan 28
Published: Tuesday, 30 January 2018
Our lab members joined The 3rd EXPO Relay Marathon held in Osaka Expo Park.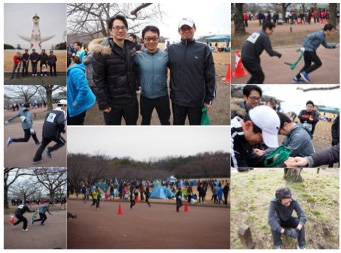 Holiday party 2017
Published: Wednesday, 20 December 2017
We had a holiday party at Barbacoa, a restaurant serving Brazilian barbecue. We enjoyed great food & drink, and excellent service.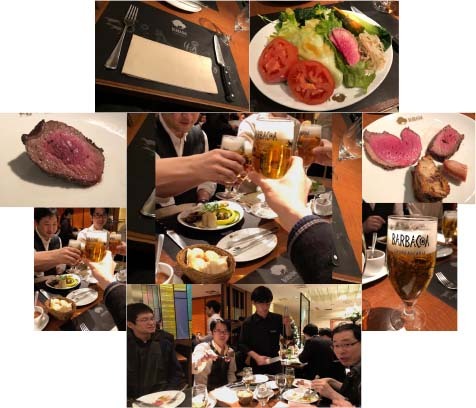 Dinner with the senimar speaker (Italian cusine)
Published: Wednesday, 26 April 2017
We went out for dinner with the seminar speaker, Amano-san. We enjoyed Italian food and wine.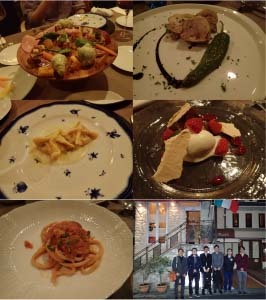 Welcome dinner for a graduate student
Published: Friday, 14 April 2017
A new graduate student, Naohiro, has joined our laboratory. We enjoyed Korean-style barbecue and beer.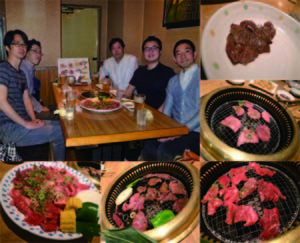 Lab dinner (Okinawan cuisine)
Published: Wednesday, 01 March 2017
We had dinner at an Okinawan cusine restaurant, and enjoyed healthy foods and awamori, a strong Okinawan liquor (the alcohol content is about 60%) distilled from millet.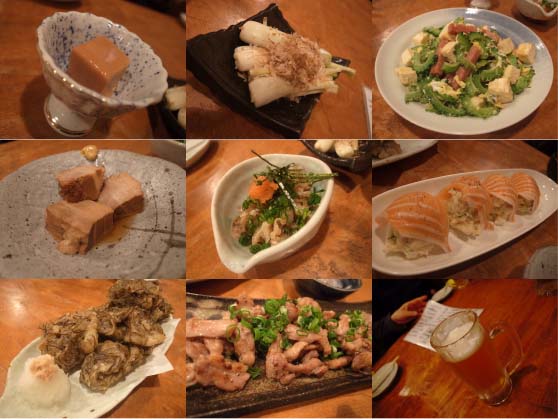 Holiday party at Barbacoa
Published: Thursday, 15 December 2016
We had a holiday party at Barbacoa, which serves meats cooked in the churrasco style. We enjoyed tasty meats and Brazilian cocktails.

Dinner at the restaurant "Kindai Aquaculture Research Institute" in Osaka
Published: Wednesday, 14 December 2016
We enjoyed fabulous food, wine and service at the restaurant that serve "Kindai tuna" (completely farm-raising Bluefin tuna based on the technology established at Kindai University) after the Lectureship of the Princess Takamatsu Research Fund on Dec 5, 2016. We had a great time with our guest speaker, Dr. Tak W. Mak.