About our facilities
We have core facilities with well maintained equipments.
Core facilities 1 (Analytical tools)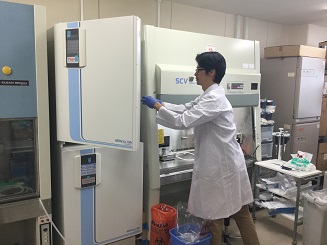 Next generation sequencer (Ion Proton, IonPGM, MiSeq), mass spectrometry (MALDI-TOF/MS Voyager, TOF-TOF AXIMA, MassARRAY), cell sorter (FACSAria, FACS Vantage SE), flow cytomtetry (FACSCanto II, LFRFortessa X-20, FACSCalibur, FACSCalibur HG, Sysmex 1800), BIA (Biacore X100 Plus), automated DNA and RNA prep machine, blood cell analyzer, Agilent Technologies (Seahorse Bioscience) flux analyzer XFe96, etc.
Core facilities 2 (Histological analysis)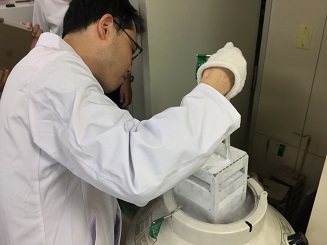 Electron microscope, confocal microscopy with live cell imaging, Laser microdissection system, etc.
Core animal facilities
Animal rooms, embryo manipulation, injectors, CT, mouse ES facilities, X-ray irradiator, Imaging analysis core, etc.